Pool Hall Dehumidifiers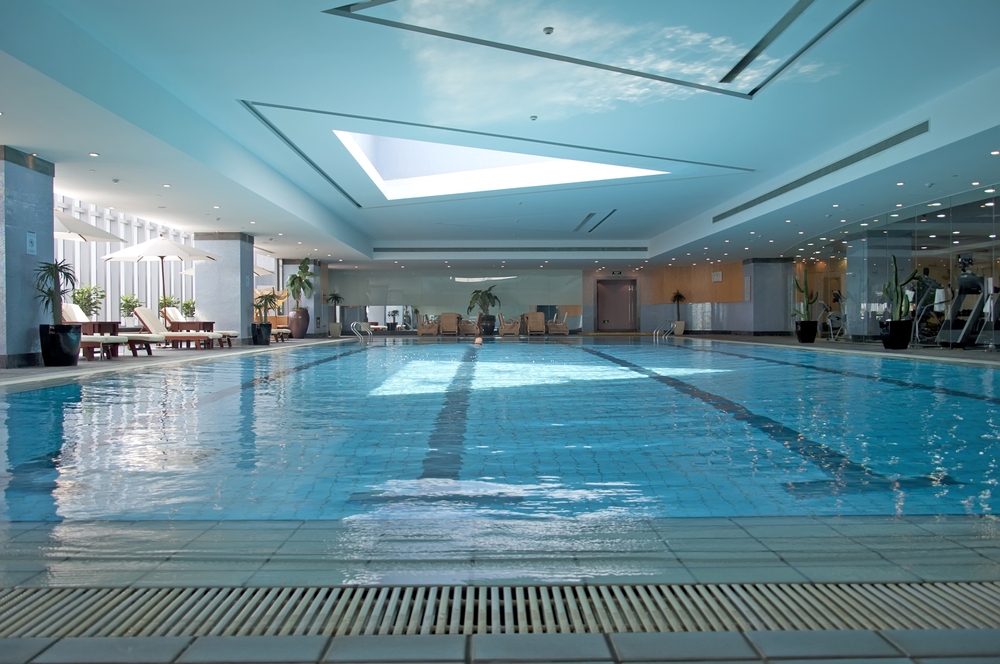 Request a Quote
Rheem Thermal Pool Hall Dehumidifier Systems
Indoor pools are a great idea. Not only do they offer year-round usability, they also provide a controlled environment that can help to minimise environmental factors like heat loss from wind exposure. That's why an internal pool is a common investment – both for homes and major public pools.
While an internal pool can provide a new level of service to users, there is also one major issue that comes with installing a pool inside – humidity.
Why is humidity a problem for internal pools?
Anyone who has been to an internal pool that doesn't have a working dehumidifier will know instantly – the windows will be running and the air will feel incredibly warm and damp. It simply won't be a pleasant place to spend any length of time in.
As well as being an unpleasant room to be in, there are other, more serious concerns when it comes to a humid pool space. In fact, a humid pool can lead to structural issues within a building.
That's because hot damp air can easily damage the structural integrity of a space – creating an environment where surfaces are wet for extended periods of time and where moisture seeps into a building's structural elements.
Having a space that is permanently warm and damp is also the perfect breeding ground for bacteria, mould and fungi. This combination means that individuals using a pool may experience health issues as a result of inadequate ventilation.
What are the advantages of a dehumidifier system?
At Rheem Thermal, we understand the issues that can arise with a poorly ventilated space, which is why we offer a range of solutions that are designed to address these issues.
A dehumidifier system removes much of the hassle from operating an indoor pool. This system means that the air around a pool is kept dry and cool enough to be comfortable for users while also preventing moisture from gathering on windows and other surfaces.
Dehumidifiers also have the added advantage of being able to trap and recycle heat throughout their operation, making them more useful than an air conditioning unit. The heat contained within humid air can be almost entirely recovered from an effective system, making it much more energy-efficient than an alternative.
This heat can then be recirculated to keep the internal air temperature up or even used to heat the pool water directly.
What to consider when choosing a dehumidifier?
At Rheem Thermal, we are determined to ensure that the solution you are provided with is effective and matches your needs.
When we look to install the right solution, we consider a number of different factors. Ventilation placement for example, is a delicate balancing act between not drawing air directly from the pool surface, but also regulating the temperature of window spaces. It may also be necessary to consider whether ventilation sunk into the floor is appropriate to prevent moisture buildup around low windows.
We also know that it isn't just the pool itself that can create a source of moisture – people sitting on the sideline can be an equally important source of heat within an enclosed area. That's why our solutions are tailored to the requirements of the entire space we are working with, including both the pool and surrounding areas.
For all your dehumidifying needs, make sure to contact the team from Rheem Thermal today.