This highly innovative project features the integration of Accent Hot Water Series Models HW42 with solar collectors to and heat recovery units to provide hot water for the Muswellbrook Hospital.
The top photograph shows two of the four Accent heat pumps roof-mounted which supply the Kitchen and Maternity Wing.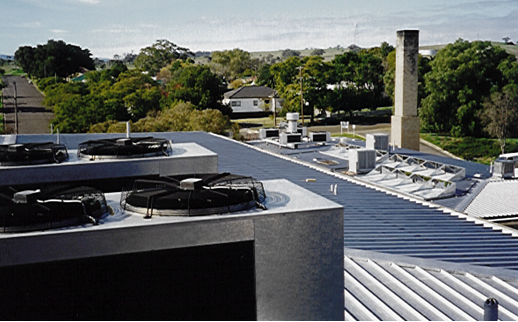 This photograph shows the hot water storage tank (6,000l), which is part of the second heating set comprising Heatwaves, refrigerant desuperheating and solar panels meeting the hospital's domestic hot water needs. Water-off temperature from the heat pumps is 65C.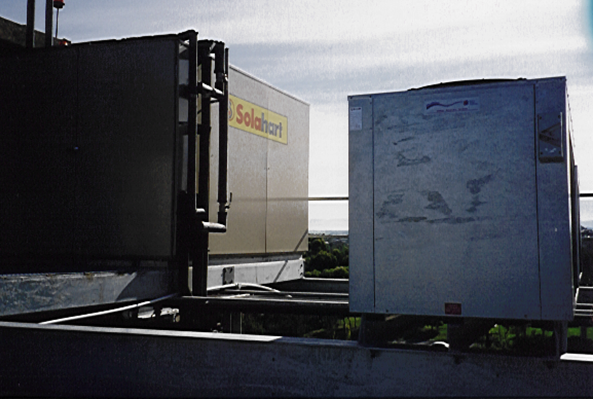 This shows the connection of a 60 ton refrigerant desuperheater (heat recovery unit) attached to the hospital air conditioning unit. The desuperheater transfers heat rejection from the large Trane compressor (main air-conditioning plant) to water heating via a heat exchanger. At Muswellbrook, the output of two desuperheaters (60 ton and 80 ton) is sufficient to cover all of the hospital's domestic hot water needs through summer.
Accent also specialises in heat recovery as featured in this project and other case studies.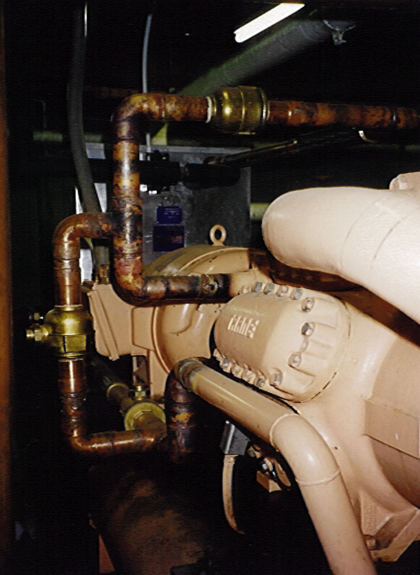 FOR FURTHER INFORMATION: Accent Water Energy P/L, Phone (02) 9939 1133, Fax (02 ) 9939 0505 or Email: accentwe@bigpond.com
RECENT ARTICLES