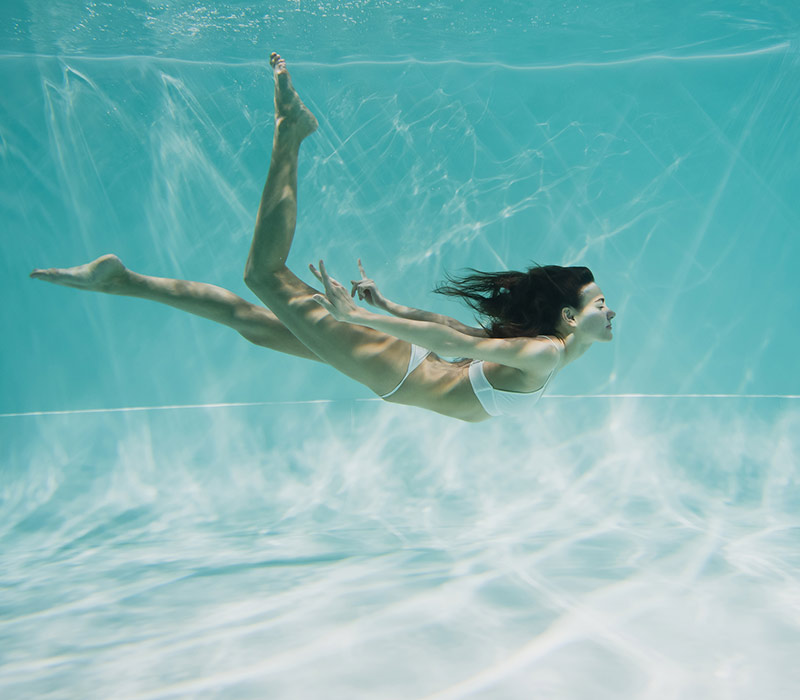 Request a Quote
Rheem Commercial Pool Heat Pump Range
Our Rheem Thermal Commercial Pool Heat Pumps have led the Australian market for over twenty five years.
The standing of the Rheem Thermal heat pump is evident with its use in internationally prestigious projects such as the the Gold Coast Aquatic Centre and the Taurmara Aquatic Centre (Port Moresby) and previous installation at the Bangkok Aquatic Centre.
Our Rheem Thermal heat pumps are proudly "manufactured in Australia" by our Rheem Thermal Systems Group business at Revesby (Sydney).
Our commercial range extends from 38kW to a massive 540kW nominal heating capacity.
Commercial Heat Pump Design
Rheem Thermal has a very stable design team and the lessons of twenty five years product design and application are strongly evident in the product which is proudly sold today.
Rheem Thermal has achieved benchmark performance through dedicated product development. Rheem Thermal is Australia's only heat pump manufacturer with a full psychrometric test laboratory, where we are able to develop heat pump designs in controlled conditions from -10 degrees Celsius to 60 degrees Celsius ambient. The laboratory enables Accent to continually strive for higher efficiencies and better performance.
The Rheem Thermal Commercial heat pump is the best that we can build. The product features:
Purpose designed refrigeration system
Increased total evaporator area to maximise efficiency in cold climate locations
Specialised fan control to manage air flows at high ambient
Full commercial quality construction with marine grade aluminium case and Rheem Cote® anti-corrosion treatment of the evaporator
Digital Controls
Full up-gradable to Rheem IQ® control including BMS connectivity
Copeland or Danfos scroll compressors
Coil Guard
Condensate drainage
Quality assured manufacture with certification to ISO 9001.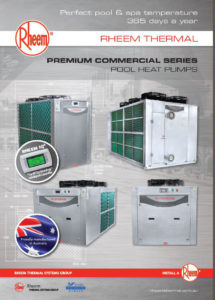 Download – Rheem Thermal Commercial Pool & Spa Heat Pump Brochure