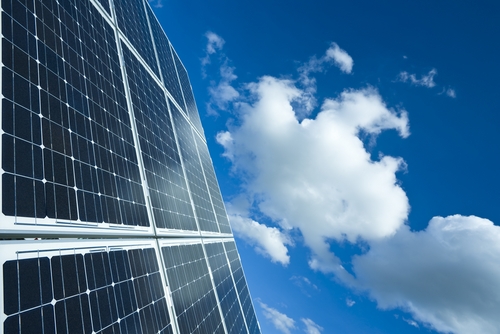 The backyard pool has been a part of many Australian's family lives, something that isn't surprising considering the hot summers we have. But the sun is not always shining, and depending where in the country you are situated, winter comes each year.
Whether you are pondering which system to go for, or if it is even worth the set-up cost, let's take a look at what the different heating options are to maintain a comfortable and stable water temperature.
The options you can choose from
In a nutshell, there are four types of heating systems you can choose from: solar pool heating, electric elements, heat pumps and gas heating.
Solar pool heating has found popularity due to its energy efficiency. Using sunlight to directly transfer heat, the water in your pool is circulated through, most commonly, a collector on the roof. Further attraction lies in the minimal operating costs of this particular system, as it essentially only requires a set-up of the infrastructure and works through impact of sunlight from there on – albeit with the need for a boost pump to circulate the pool water to your roof.
Importance is put on the quality of materials used for this heating system, as well as the size of the collector, which should be at least 80 per cent of the swimming pool capacity to ensure optimum results. However, despite the very durable and low-cost nature of solar heating, it is also dependant on stable weather conditions and regular sunshine, which is not guaranteed year-round.
Electric element heating on the other hand warms the water through directly transferring heat from the element to the water. This option, despite being very compact and low in installation cost, does incur higher running cost than other heating systems. Element use may also be restricted under the Australian Building Code.
The electric heat pump is a more efficient use of electricity as it transfers the warmth of the air into the water. Coming at a lower annual cost than gas heaters, these systems absorb the heat from the air at a relative output rate of approximately 5:1. This inherently makes electric heat pumps popular for those pool users wanting to use their swimming oasis year-round.
Finally, gas heating is one of the most flexible solutions due to its capability to heat the water up very quickly by using either natural gas or propane. Ease of maintenance of these systems has led to its popularity amongst pool owners.
The good as well as the bad
Generally speaking, investing in a pool heating system is predominantly favoured because of the comfort and convenience it offers. Warmer water equates to an extended swimming season, a holiday ambiance at home and quality family time.
However, it can also add value to your property. CoreLogic data indicates that at 6.1 per cent, Australian properties are at their slowest appreciation rate since 2013. Investing in quality pool heating systems, if done right, can increase the value of your home.
On the flip-side of things, if you don't choose a high-quality heating option, your energy costs might soar. Additionally, maintenance of some systems can be both time and cost intensive.
What this means for you
As it is important to carefully consider all the options available before installing a pool heating system, thinking about your specific needs is a good starting point. Whether you want to have the comfort of year-round pool time or prefer to have a quick burst of warmth when you are actively using the water, choosing the right heating can make a big difference in your lifestyle.
To talk about how you can benefit from our pool heating systems, get in touch with our team at Rheem today.